Details

Written by

Ed Oliver
Neil Niru Dorrian Chairman of the MMOA Executive Committee was invited to host an Environmental Advisory Seminar at Shell Global Solutions in The Hague in November 2017. Within his role as an independent advisor to Shell, Neil presented best practices and emerging technologies in Marine Mammal Monitoring. He also reviewed current industry mitigation methodologies and led discussions on potential improvements to industry standards. Finally, he reflected on the recruitment standards of offshore environmental teams and the challenges faced by this professional sector in the current context of the offshore industry. Shell adopted the MMOA Position Statements and best hiring guide during its 2016 seismic survey in Bulgaria and is supportive of the efforts of the MMOA in implementing best practices and improving standards.
Details

Written by

Ed Oliver
Congratulations to Heather Fowle BSc Hons RMarSci MIMarEST on becoming the MMOAs latest member to become accreditied as a Registered Marine Scientist through the Marine Professionals - IMarEST
"I have been a member of the Marine Mammal Observers Association since 2011 and I am an elected member of the Executive committee.
I took advantage of the automatic Affiliate membership (AIMarEST) of the Institute of Marine Engineering, Science and Technology that is applied from being a member of the MMOA and further sought out full membership status (MIMarEST). I applied to become Registered as I am a passionate marine biologist and ecologist who has been extensively involved with conservation, environmental protection and biodiversity enhancement in marine, riparian and terrestrial environments since 1998 worldwide. I have worked as Research Assistant for the NGO CMMR Leviathan in Chile focusing on cetacean conservation and the analysis of vocalizations of Pseudorca crassidens; a Marine Mammal Medic with BDLMR and a volunteer MMO with Marine Life. I also worked to protect coral reef habitat in the Red Sea for the NGO HEPCA (Hurghada Environmental Protection Conservation Association). I began working as an MMO/PSO in 2011 after working as a Technical Officer Biodiversity with the Environment Agency. I have been fortunate to work all around the world and strive to learn more about issues facing the marine habitat, its fauna and its conservation.
My professional recognition interview consisted of providing evidence of my experience and qualifications and my ongoing dedication to the marine environment, its protection and enhancement of biodiversity and my commitment to continuous CPD as we never stop learning".
Details

Written by

Ed Oliver
The MMOA would like to thank Seiche Measurements Ltd and Atlas Professionals for showing their continued support for the MMOA by renewing their corporate sponshorship for another year. This is especially commendable during the current industry climate.
These companies along with our other corporate sponsors demonstrate quality and high standards in their approach and are aligned with the core values and position statements of the MMOA.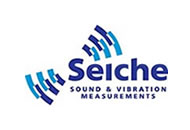 Seiche Measurements Limited specialises in the design, development and manufacture of underwater Passive Acoustic Monitoring and acoustic measurement systems. Products and services are used for marine mammal surveys prior to wind farm construction, mitigation during pile driving and construction, oil exploration surveys, well head decommissioning, removal of unexploded ordinance and sound source measurement and analysis.
Atlas Professionals is a leading supplier of marine survey personnel worldwide.Our team of fully qualified and certified MMOs and PAM operators have the practical experience necessary to ensure environmental impact mitigation compliance and minimise disruption to offshore operations. We also provide Passive Acoustic Monitoring PAM equipment, and our expert logistics team can manage visas, travel and mobilisation globally.
Details

Written by

Ed Oliver
Shell Exploration and Production (LIX) is now being recognised as a key partner in assisting the MMO profession deliver a high standard of environmental protection on offshore projects.
Shell Exploration and Production (LIX) is a company that regularly contracts Marine Mammal Observers and Passive Acoustic Monitoring operator services as part of a project's Environmental Management Plan. During the Balkanide 3D survey carried in the Bulgarian sector of the Western Black Sea, Shell adopted the Marine Mammal Observer Association's (MMOA) Position Statements and best hiring guide for contracting suitably qualified Marine Mammal Observers (MMOs) and Passive Acoustic Monitoring (PAM) Operators.
This meant that during the tendering phase of the project Shell Exploration and Production (LIX) adopted the MMOA position statements and analysed CVs from multiple agencies and took preference in their selection by favouring evidence for:
•
Relevant academic qualifications and experience in marine mammal surveys/research demonstrating a professional interest in the role.
•
Candidates who demonstrate Continuous Professional Development (CPD).
•
Candidates associated and involved with the MMOA.
•
Candidates with Registered/Chartered status.
•
Previous Black Sea experience.
We are confident that MMOs and PAM Operators who deliver a consistently reliable and high standard of professional service are an important aspect in the success of offshore projects. We want to take this opportunity to thank Shell for its commitment to maintaining standards, on behalf of the MMOA membership and the industry as a whole.
The strength of the MMOA, and its ability to improve the MMO service, lies in its experienced membership and the support it has from the wider offshore industry including companies like Shell.
Details

Written by

Ed Oliver
To date four MMOA committee members have gone through the process of professional review with
Institute of
Marine Engineering Science and Technology (IMarEST)
and successfully achieved either chartered or registered status as marine scientists. This professional status is internationally recognised and respected within the industry and beyond. The MMOA committee has worked closely with IMarEST over the last year and as a result all MMOA members are eligible for affiliate membership with IMarEST free of charge, the first step to obtaining professional recognition.
Becoming registered or chartered as a marine scientist might be easier than you think, you may already have a lot of what the Institute is looking for in your academic background, volunteering and professional development courses in related fields. If you are interested in becoming a chartered or registered marine scientist through IMarEST or any other organization, or would like some information to see what you can do to work towards it contact us by email or on the forum and we will be happy to offer advice and guidance.
For more information on IMarEST watch this
Video
Some of the benefits of IMarEST membership includes:
Details

Written by

Ed Oliver
We are delighted to announce that Neil Niru Dorrian has been appointed to fill the role as Chair of our association due to a vacancy left at the last AGM. We are delighted Niru has put himself forward to help drive the association forward with his strong leadership skills and connections in the industry.
Niru is a marine mammal biologist and a registered marine scientist through the IMarEST with over 12 years' experience in marine mammal fieldwork, conservation and media. He is experienced in cetacean survey methods, including PAM and photo ID.
The past decade has seen him work on over 40 offshore projects around the world. He is currently working as an Environmental Advisor within high profile marine protected sites and is the co-founding Director of Whalefish an international not for profit marine research and conservation organisation.
He also has extensive experience in stranding research, rescue and rehabilitation of delphinid and pinniped species and works regularly with international stranding organisations alongside his work with the MMOA.
Details

Written by

Ed Oliver
We are delighted to welcome Ed Oliver as the 11th committee member to the association. We had one vacant place left and we are delighted Ed put himself forward to help drive the association forward.
Ed is a highly experienced PAM Operator and has a wealth of offshore experience in this role. In addition to his offshore mitigation work, Ed also worked for Seiche Ltd carrying out numerous PAM installations internationally, managing remote monitoring and providing technical support. At Seiche Ed was heavily involved with the writing and delivery of PAM training courses.
Ed's strong IT skills and experience of web-based support means that he will no doubt be a valuable and active member of the committee, able to assist and trouble shoot any potential issues with the MMOA web page and other technical issues. We are happy to welcome him into the MMOA Executive Committee.
Details

Written by

Frances Robertson
An Open Letter To Our Members and Marine Mammal Mitigation Stakeholders
The Marine Mammal Observer Association (MMOA) have become aware that rates paid to many contractors engaged by the oil and gas industry have fallen significantly over recent months. While the MMOA recognise that this is a natural consequence of industry contraction, we are concerned that the emphasis on maintaining high environmental standards may start to decline. Regardless of rates paid the MMOA stress that it is important to ensure that:
Only suitably qualified, experienced and dedicated personnel should be hired as Marine Mammal Observers (MMOs) and Passive Acoustic Monitoring (PAM) Operators.
MMO/PAM mitigation training certificates should not be the only requirement to qualify a person as a MMO or PAM Operator, in addition, appropriate field experience is required.
High industry standards in other areas of operation should be mirrored in mitigation compliance. Mitigation personnel should have experience in seismic survey methods and protected species mitigation, including Passive Acoustics Monitoring (where applicable). Employing inexperienced and unqualified personnel should only be done in a limited capacity and under supervision of experienced personnel.
Read more: An Open Letter To Our Members and Marine Mammal Mitigation Stakeholders
Details

Written by

Frances Robertson
In December 2015 the 21st Biennial Conference on the Biology of Marine Mammals was held in San Francisco, California. The conference was one of the largest in its 40-year history and saw over 2500 attendees from 80 countries and over 1000 presentations including talks, speed talks and over 500 posters.
Prior to the official start of the Conference two days of workshops were held including the MMOAs workshop on 'Incorporating new mitigation technologies into guidelines for seismic surveys and other underwater acoustic activities and producing performance standards', co-hosted once again with Dr. Andrew Wright from New Zealand's Department of Conservation (with the support of Mel Cosentino from Wild Earth Foundation). This workshop followed on from the very successful workshop the MMOA and New Zealand's DOC hosted at the 29th European Cetacean Society Conference in Malta in March 2015.
The workshop in San Francisco was attended by over 50 people representing government, industry, environmental consultants, non-profit and academia. Professional MMOs and PAM Operators were also present, including at least 7 members of the MMOA.

Read more: The MMOA and New Zealand's DOC join forces once again to host a workshop at the 21st Biennial...
Details

Written by

Frances Robertson
In October 2015 the final Proceedings of the ECS Workshop New Mitigation Methods and Evolving Acoustic Explosure Guidelines were published. The proceedings, edited by Andrew Wright of New Zealand's Deparment of Conservation and Frances Robertson, current MMOA Chair, provides a combination of abstracts and short papers by those presenting at the workshop in Malta. The proceedings end with a summary of the workshop's afternoon discussion session -this summary also includes a list of the key points raised by workshop participants.
The workshop participants and organizers concluded that performance standards are key to addressing current and developting mitigation methods. It is surprising that to date there has been little assessment of the effectiveness of commonly applied mitigation methods -namely MMO and PAM methods and there are no specific standards to which these traditional methods are held. This makes it incredibly difficult to assess the effectiveness of new mitigation technologies. The report highlights the resounding need for minimum standards in terms of qualifications and experience of MMOs and PAM Operators, thier equipment and mitigation/data collection protocols. For example better data collection and reporting protocols would allow regulators greater opportunities to assess the effectiveness of different PAM systems and settings, as well as the effectiveness of MMO-based mitigation compared to PAM-based mitigation.
Read more: MMOA & New Zealand DoC Publish Proceedings of ECS Workshop